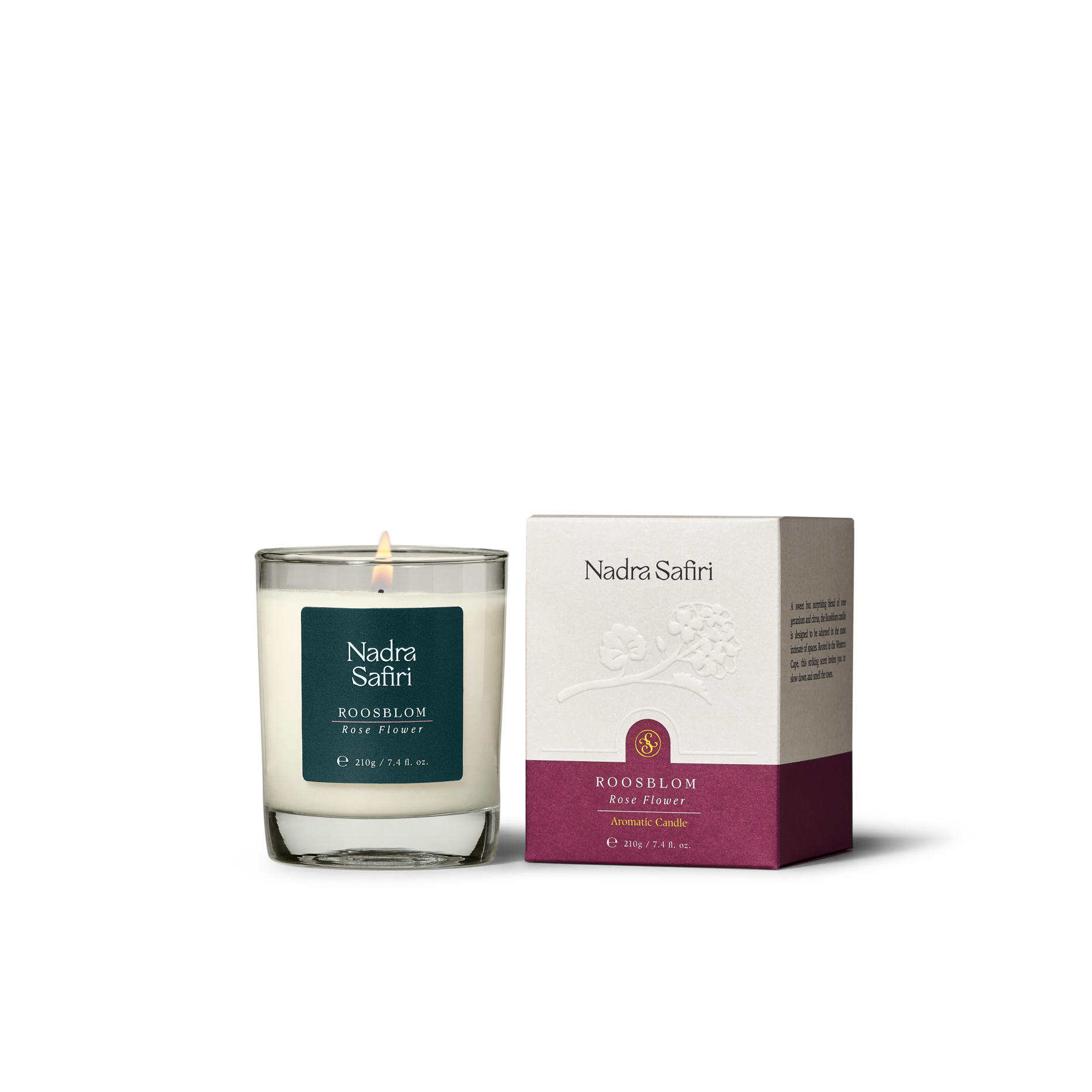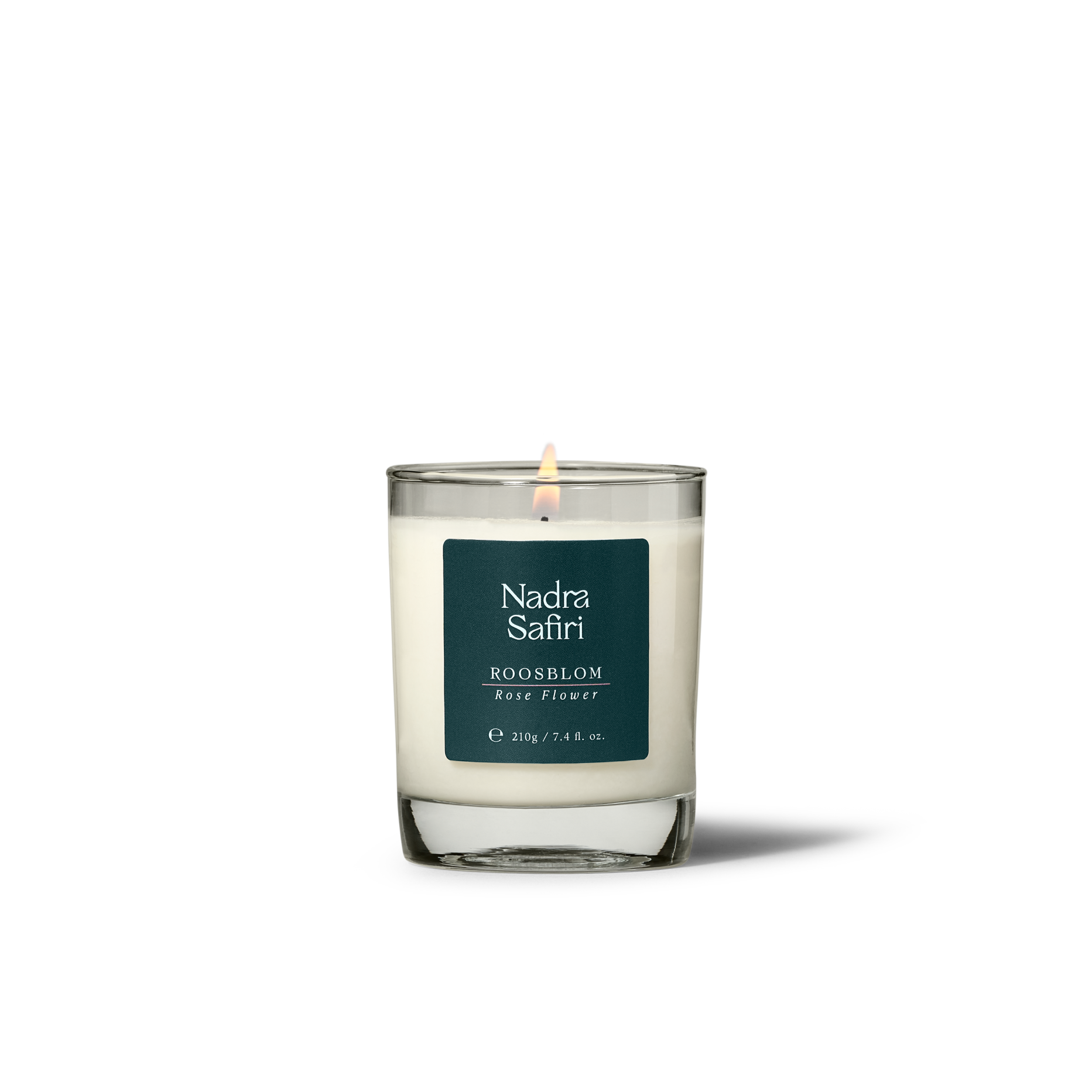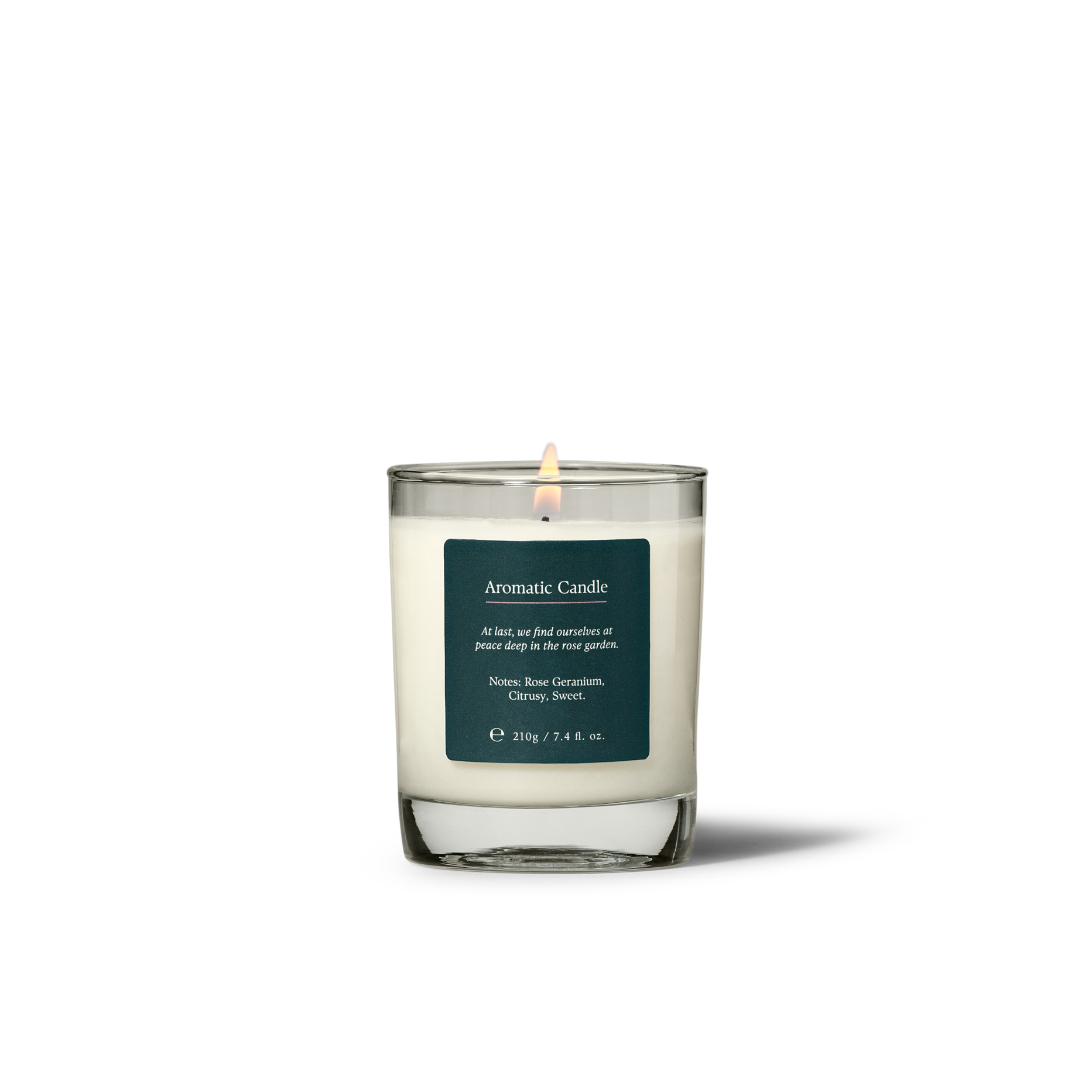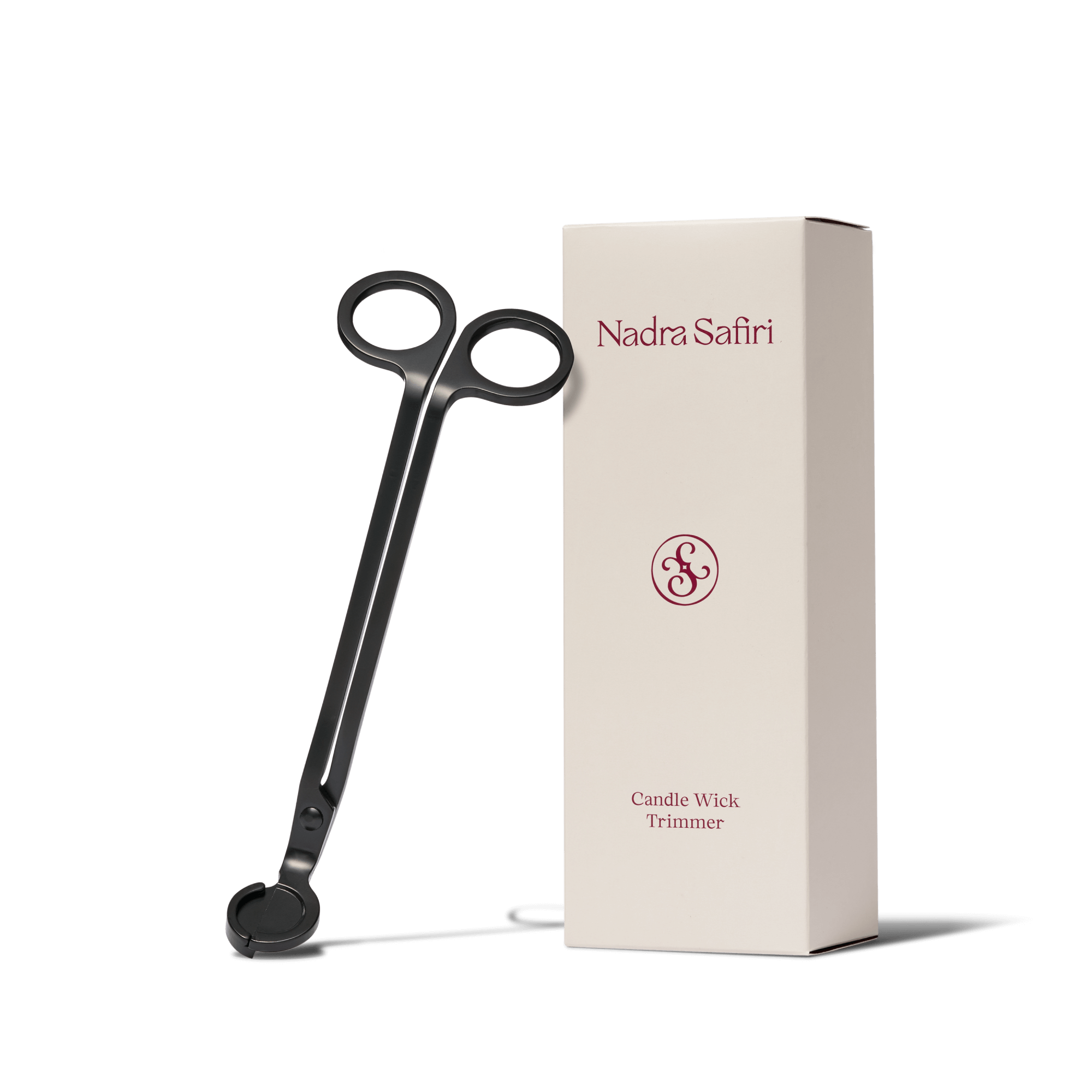 ROOSBLOM | Scented Candle
Description
At last, we find ourselves at peace and contentment deep in the rose garden.
Notes

---
Organic Rose Geranium, Citrusy, and Sweet.
What's included: Clean burning, long-lasting, 210g glass of aromatic candle & candle trimmer.
How to Use Guide
Roosblom scented candle is 100% organic, vegan and cruelty-free. The perfect combination of soy wax and a unique blend of organic essential oils.
Directions:
Gently unbox your new aromatic candle.
Light the wick.
Use the wick trimmer to easily trim your wick before each use. Simply position the wick trimmer close to the surface of the candle and cut the wick to about ⅛" to ¼". 
Discard the wick remnants and wipe clean after each use.
For every candle purchase, we provide a free candle wick.
ROOSBLOM | Scented Candle
A sustainably sourced aromatic candle. Handcrafted by South African artisans.
Don't miss your opportunity to savour the Roosblom home fragrance candles, available for a limited time only. Clean-burning and lovingly curated for this Season's Scent, the Roosblom candle is an exotic addition to any home.
A sweet but surprising blend of rose geranium and citrus, it's designed to be adorned in the most intimate of spaces.
Rooted in the Western Cape, this endearing home scent invites you to slow down and smell the roses.
Notes and Origins:
Organic Rose Geranium, Citrusy, and Sweet
South Africa
Ethically sourced from Africa
Each ingredient is meticulously extracted and distilled by local farmers, often equipped with generational experience residing in the aforementioned emerging nations. Your purchase of Roosblom directly impacts and fuels the livelihoods of African family-owned businesses and tradespeople.
Our Impact-led Supply Chain
Take a peek behind the curtains of how Roosblom came to be.